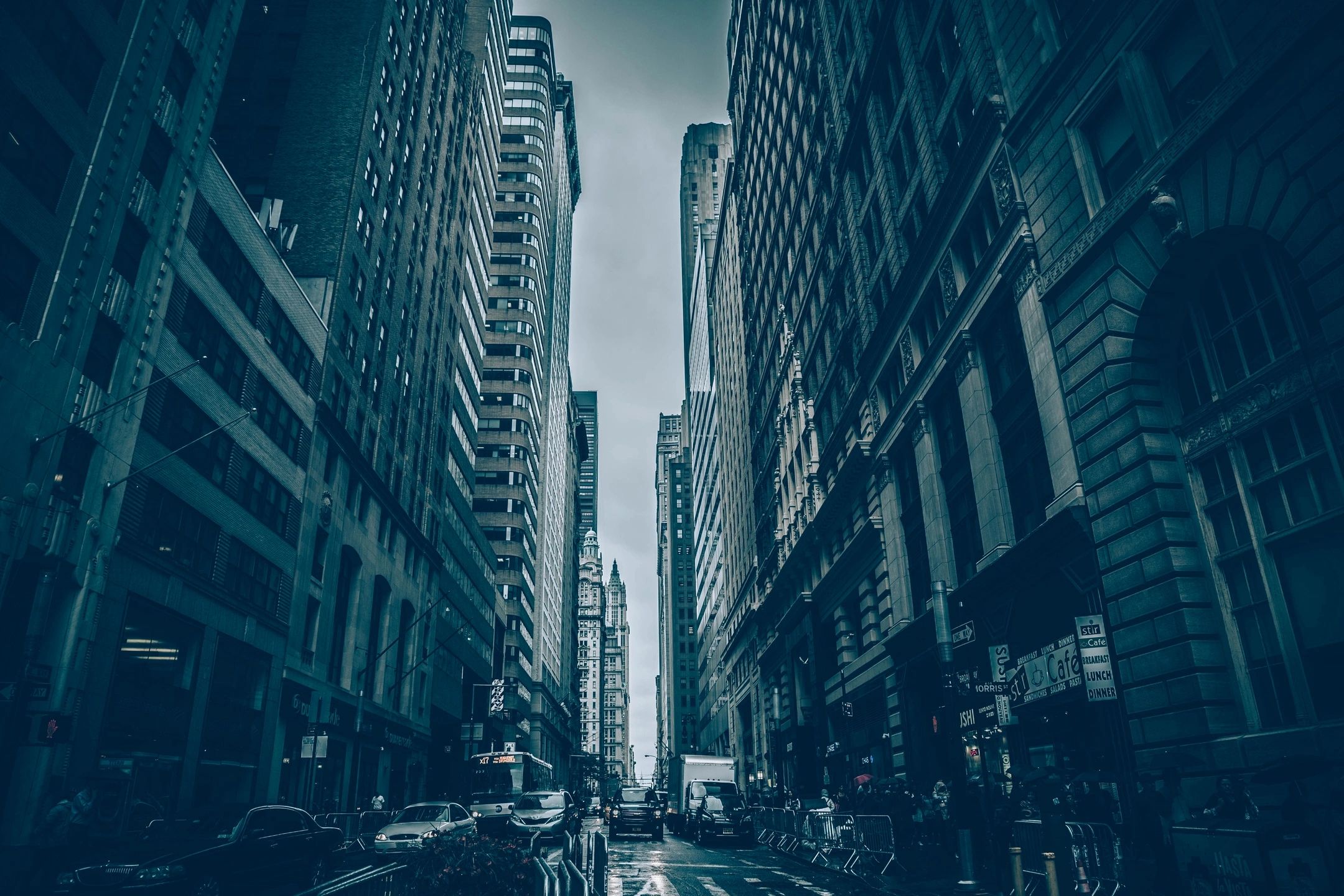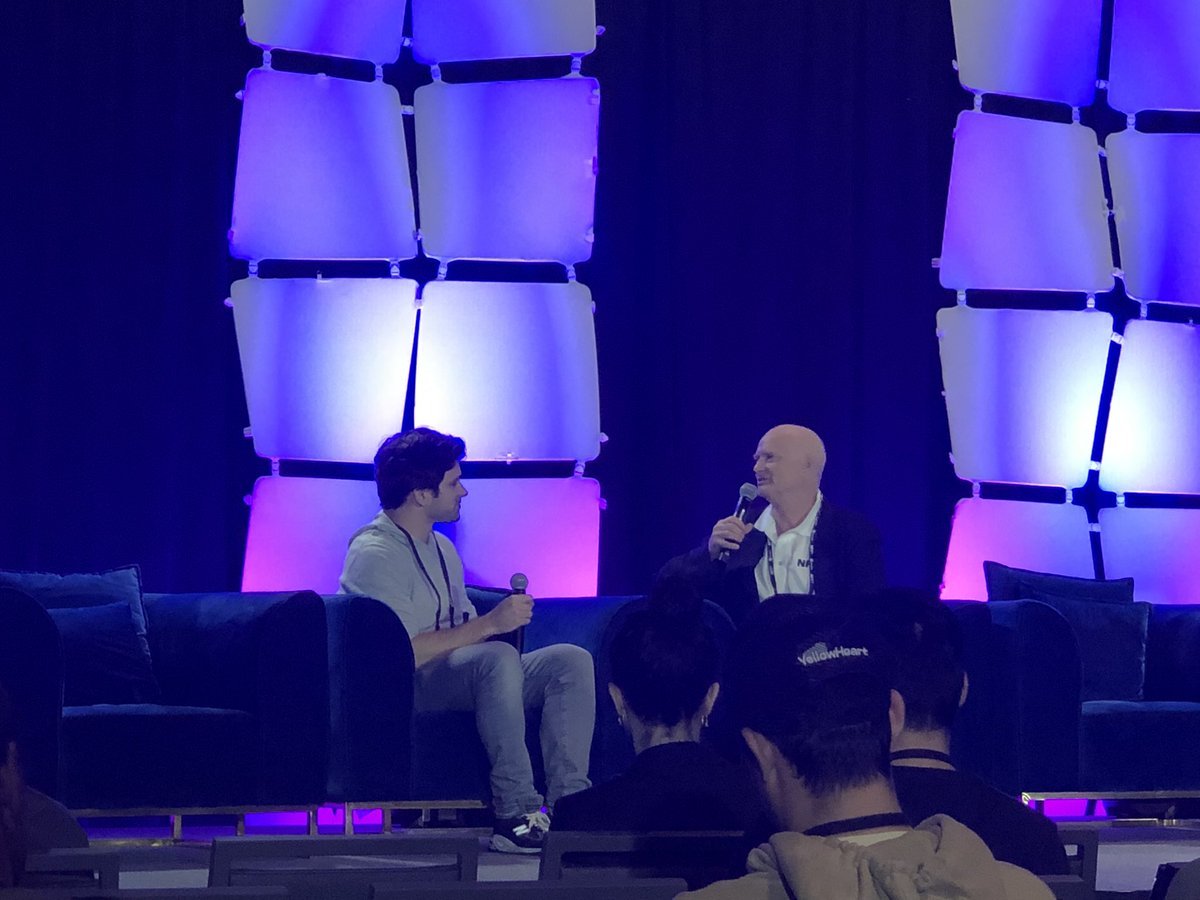 Unlocking the Potential of NFT Rewards, AI Identity, and Blockchain Development in the Expanding NFT Universe
Welcome!
Welcome to Esposito Intellectual Enterprises, LLC, where ingenuity meets unparalleled diversity in expertise. Often referred to as EIE, our forte lies in a wide array of sectors including but not limited to retail, beauty, fashion, liquor, health & wellness, hospitality, restaurant, technology, education, media, music, TV & Film, oil & gas, mining, security tokens & blockchain, iOT, esports, aviation, space, and maritime. Our unique ecosystem thrives on symbiotic relationships between these diverse sectors, often creating extraordinary results through the formula of A+B and occasionally a sprinkle of C.
One key ingredient weaving through this multifaceted tapestry is Media. As the thread that ties everything together, our media component amplifies the impact of all our ventures. If Content is King, then consider us architects of an empire that is not only expansive but also connected—thanks to our cutting-edge holdings that offer constant connectivity through a parallel internet independent of conventional Wi-Fi or cellular networks.
So, why not explore? Dive into the Industries Segments and Company Intros below and discover how we can tailor our offerings to elevate your enterprise. With EIE, the sum is always greater than its parts, and we're eager to show you just how far we can go, together.
---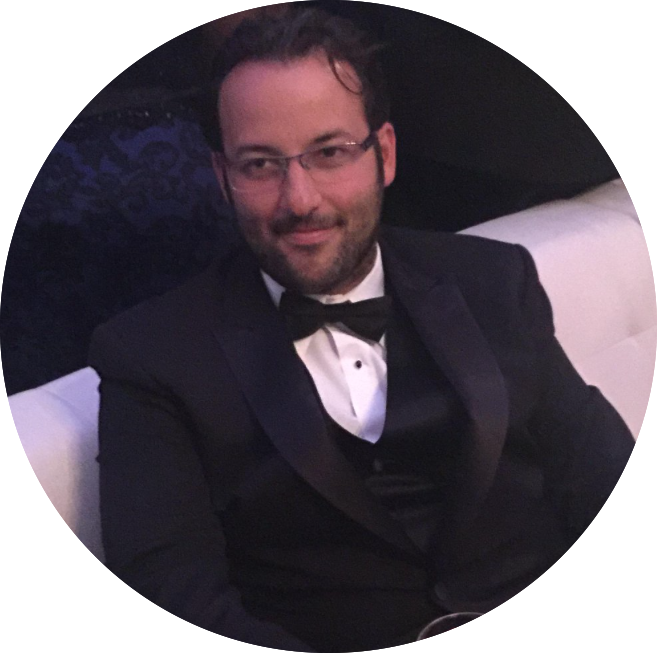 "Everyone can be an overnight success if you were to wake up each new day a little smarter, a little wiser, and a little stronger than the day before."

— Brian J. Esposito, Founder & CEO
---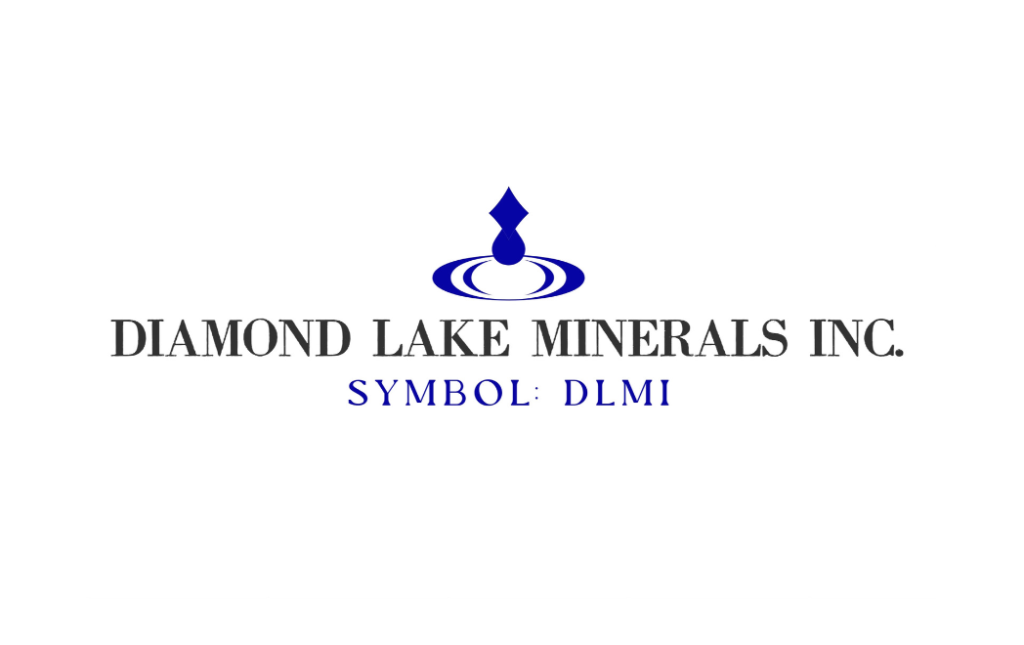 Security Tokens & Blockchain
From our origins in pioneering e-commerce solutions in the '90s, we've evolved into a key player in the blockchain space, supported by asset-backed digital currencies. We envision this digital asset becoming instrumental in financing and driving various industries, from gaming and media to music and film.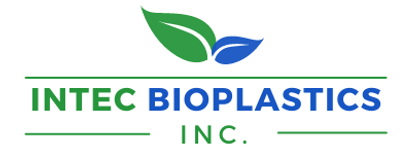 Sustainable Materials Manufacturing
INTEC BIOPLASTICS INC is dedicated to transforming the materials industry by promoting a sustainable ecosystem involving researchers, environmentalists, and industries. The company is committed to creating and producing eco-friendly bioplastic resins derived from sustainable resources. By harnessing a network of partners, suppliers, and consumers, INTEC BIOPLASTICS is poised to replace toxic petroleum-based products with green alternatives, benefiting both the environment and humanity.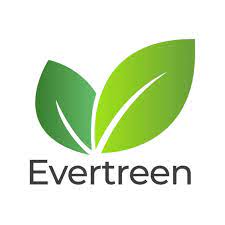 Environmental Initiatives
In partnership with Evertreen, Esposito Intellectual Enterprises (EIE) is spearheading global reforestation efforts. Operating in 25+ industries with global reach, we're planting millions of trees using Evertreen's advanced monitoring tech. We're not just offsetting damage; we're investing in a sustainable future. Join us in making a lasting impact.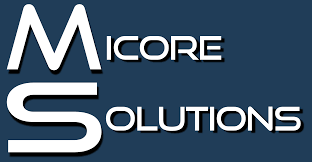 Holdings and Investment Management
From our origins in pioneering e-commerce solutions in the '90s, we've evolved into a key player in the blockchain space, supported by asset-backed digital currencies. We envision this digital asset becoming instrumental in financing and driving various industries, from gaming and media to music and film.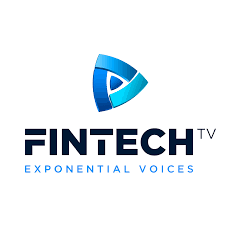 Financial Media and Broadcasting
FINTECH.TV is a pioneering global media platform specializing in the convergence of finance and technology. Broadcasting from key financial hubs such as the New York Stock Exchange and Abu Dhabi's ADGM, the platform offers unparalleled insights into blockchain, sustainability, impact investing, and emerging financial technologies. Featuring thought leaders and industry experts, FINTECH.TV serves as a critical resource for entrepreneurs and investors seeking to stay ahead in an ever-evolving financial landscape.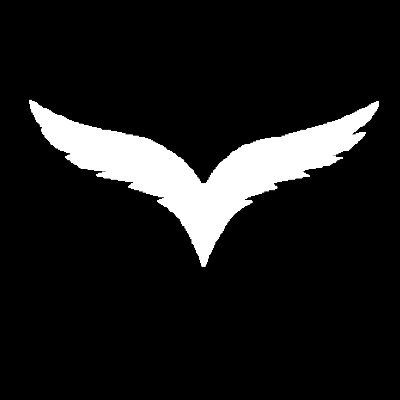 Sports and Wellness
Redefining the holdings and investment landscape, Micore Solutions Group harnesses the power of global collaboration to co-own and champion numerous projects and intellectual property. By merging access, infrastructure, and local intelligence, we curate an ecosystem that fuels strategic growth and distribution. Crafted for the modern era, Micore Solutions turns ideas into licensable and investable opportunities, setting new standards for the investment management industry.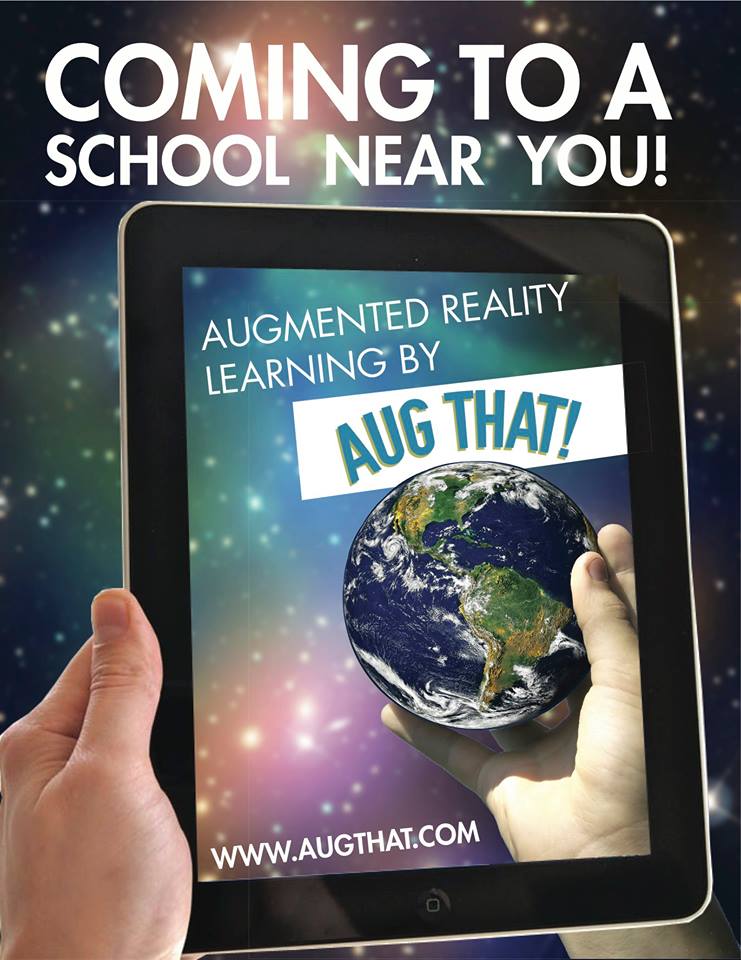 The Future of Education
The power of knowledge transforms when combined with cutting-edge augmented reality (AR) technology. Our AR learning platform, servicing over a million global students, is revolutionizing both content creation and educational methods. By boosting attention and retention, we're seeing a rise in academic performance and extending the technology to media and branding. That's the future we're building.

Social Media & User Engagement
Introducing Meta, a pioneering Web3.0 Metaverse platform that revolutionizes the social media landscape. Originating the term "web3" back in 2003, Meta is fully decentralized and data-driven, offering immersive engagement that extends from professional sports to media conglomerates. Here, you don't just consume content; you actively live, build, work, play, and earn in user-owned economies, all on a decentralized infrastructure.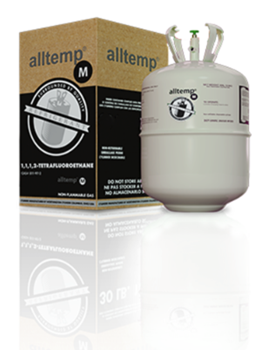 Environmental Initiatives
We believe in creating a sustainable future to enjoy the incredible services and products we develop. With this in mind, we allocate a dedicated budget to tackle environmental issues on both local and global scales. A small effort can make a significant impact; hence, we continue to invest in various environmental initiatives. Our Oregon-born, Nevada-incorporated R&D company, alltemp®, tests and launches sustainable products and solutions for a healthier future.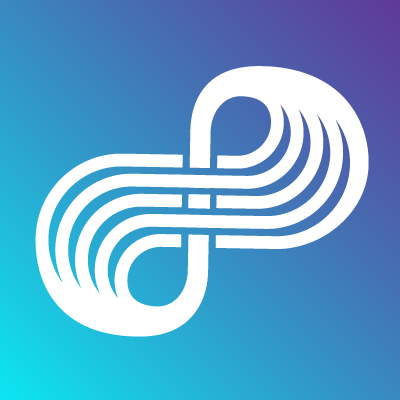 Seamless Connectivity
In an era where connectivity is vital, we address the limitations of conventional Hub & Spoke models. By introducing peer-to-peer ground networks, we alleviate bandwidth issues and enhance data flow efficiency. Our fastest-growing network, Nodle, currently connects over 2.5 million devices daily across 60 countries, thanks to collaborations with Fortune 100 companies.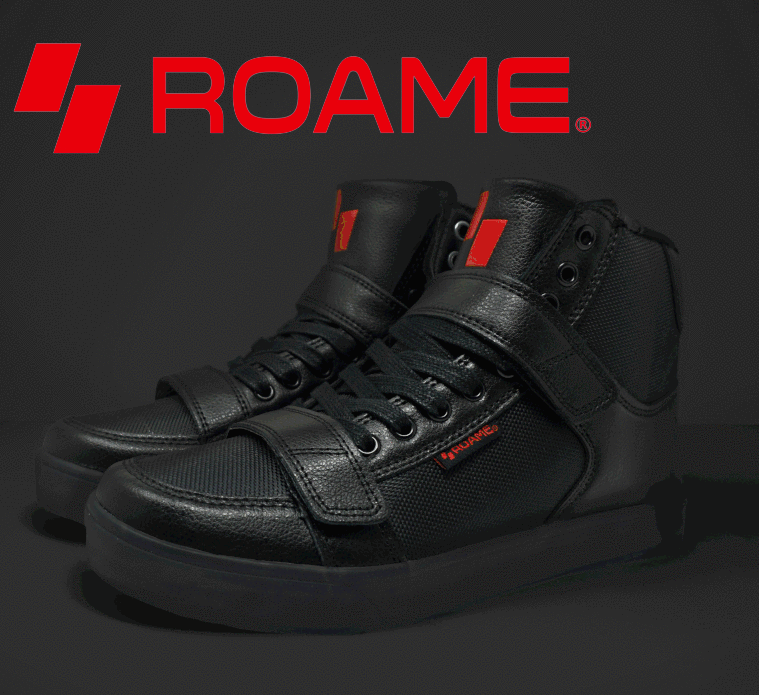 Innovating Wearable Technology
Meet ROAME – the ultimate motorcycle shoe equipped with wireless turn signals and brake lights. Our patented technology mimics your motorcycle's existing lights, enhancing road visibility. Integrated with D3O impact protection, these shoes aim to redefine rider safety. Given that motorcycles are a significant mode of transport globally, we're committed to reducing accident rates with our ROAME Zeros.

Pioneering Music & Entertainment
IPixyz.com is at the forefront of transforming how we interact with intellectual property in the Web3 era. Leveraging deep expertise in music, entertainment, and blockchain technology, we aim to decentralize intellectual properties, empowering creators like never before. As an integral part of EIE's ever-evolving ecosystem, IPixyz.com is set to revolutionize the way intellectual property is managed and distributed.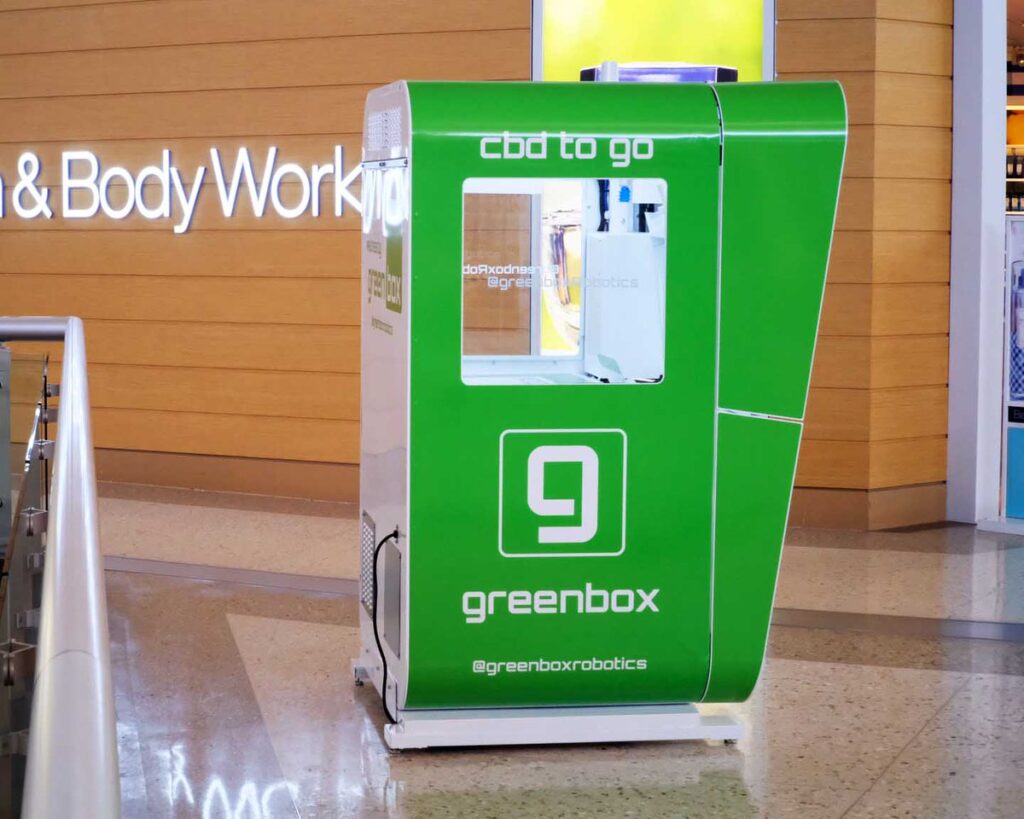 Future of Retailing
greenbox Robotics is revolutionizing the cannabis retail experience by integrating sophisticated automation technology. Founded in 2017 by Zack Johnson, the company aims to streamline the transaction process for cannabis products through intelligent kiosks. These kiosks offer dispensary owners multiple advantages like efficient inventory management and customer data aggregation while reducing overhead costs. Customers benefit from a faster and more streamlined buying process. greenbox is also a key player in data analytics, providing invaluable insights for enhancing customer experiences.

Next-Gen Casino Floor & Gaming
Hardway Holdings is shaping the future of the gaming industry by blending traditional casino games like Craps with bingo ball lottery-style play. Their product, O-Craps!, is tailored for IGRA and NIGC Class II Bingo markets and promises an interactive gaming experience. With advancements in technology reshaping casino floors globally, Hardway Holdings plans to be at the forefront of these transformations.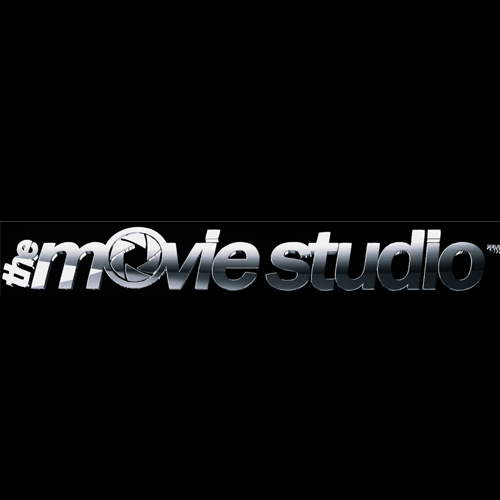 Streaming OTT & VOD
The Movie Studio is set to disrupt the Video on Demand (VOD) market by offering a subscription-based Over The Top (OTT) platform that allows users to feature in upcoming films. Apart from providing an efficient means of distribution and anti-piracy measures, the platform aims to generate revenue for all parties involved in motion picture production. Located uniquely in South Florida, The Movie Studio manages its own in-house marketing and distribution, setting it apart from other studios.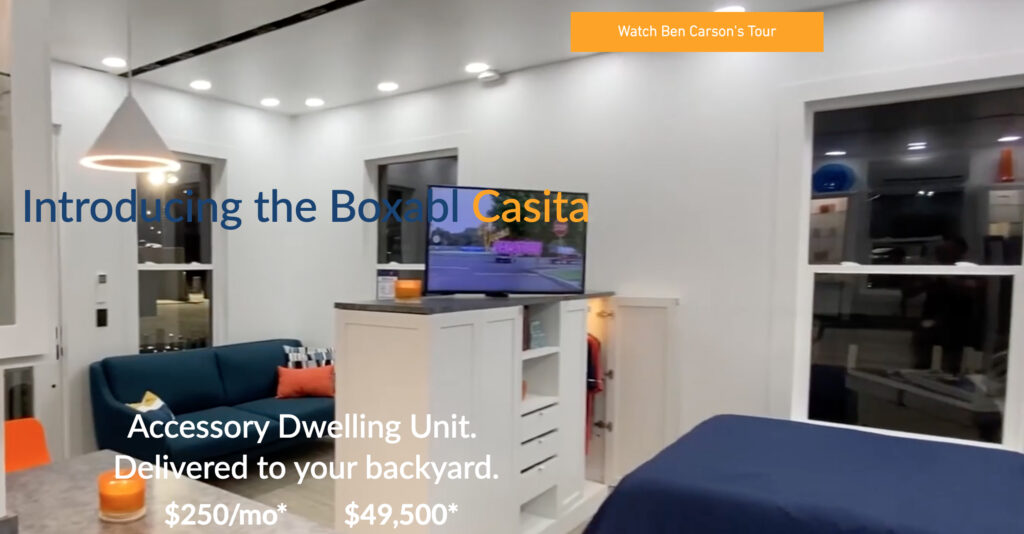 Mass Production Affordable Housing
Boxabl is dramatically altering the affordable housing market with its patented system of factory-built rooms. These can be customized and combined onsite to suit various residential and light commercial needs. With over $36 million in purchase orders and $106 million in letters of intent, Boxabl promises 80% faster, 50% cheaper, and 100% better buildings. Guided by Porsche Consulting Inc. for factory design, the company has garnered massive interest and has the potential to impact the quality of life for millions.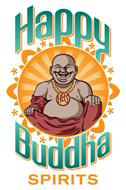 Spirits with Happy Buddha Spirits
Happy Buddha Spirits aims to be the ultimate name in exclusive liquor, offering a premium spirit in every major category, from Vodka to Wines. With a distribution model focusing only on the world's most elite venues, HBS is "blessed by a higher spirit," promising a unique and high-quality drinking experience.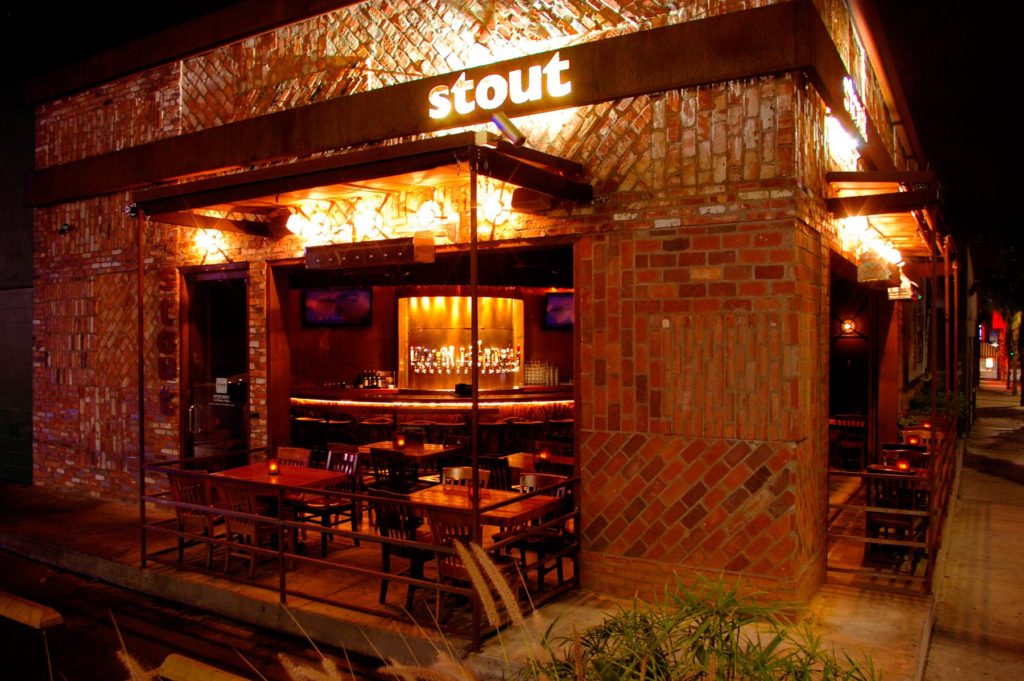 Culinary Experiences
Our restaurant ventures deliver not just food but a complete sensory experience. Whether it's upscale dining or quick, casual fare, our focus is on blending consistency in taste, atmosphere, and service. We craft dining experiences so memorable, you'll not only relish today's meal but also eagerly anticipate your next visit.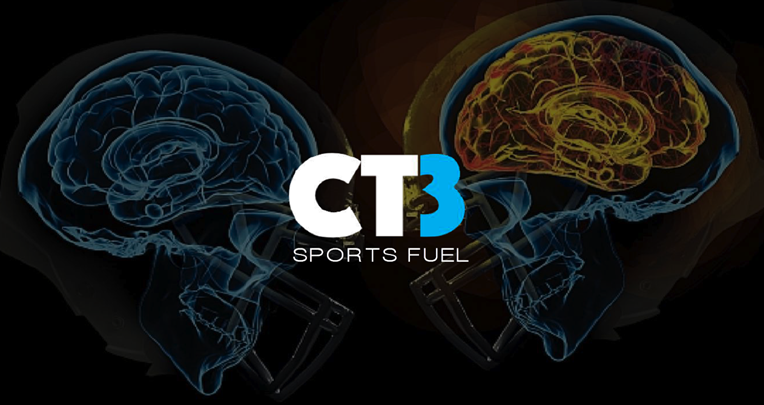 Consumer Products
Specializing in helping groundbreaking companies launch disruptive products, this service offers a one-stop-shop covering everything from concept creation to retail. Their most recent collaboration is with CT3 Sports Fuel, and they are also aiding beauty brand Fullips in strategic partnership development.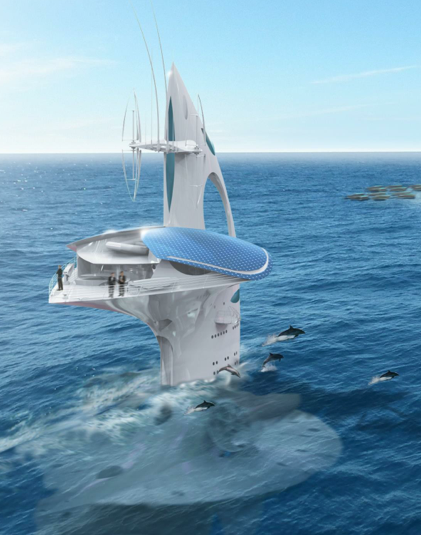 Since their involvement in salvaging the Civil War-era SS Republic shipwreck in 2003, this team has become deeply engrossed in maritime and underwater exploration. Armed with a highly skilled team and cutting-edge technology, they have a pipeline of over 50 shipwrecks to explore and plan to broadcast their adventures through various media channels.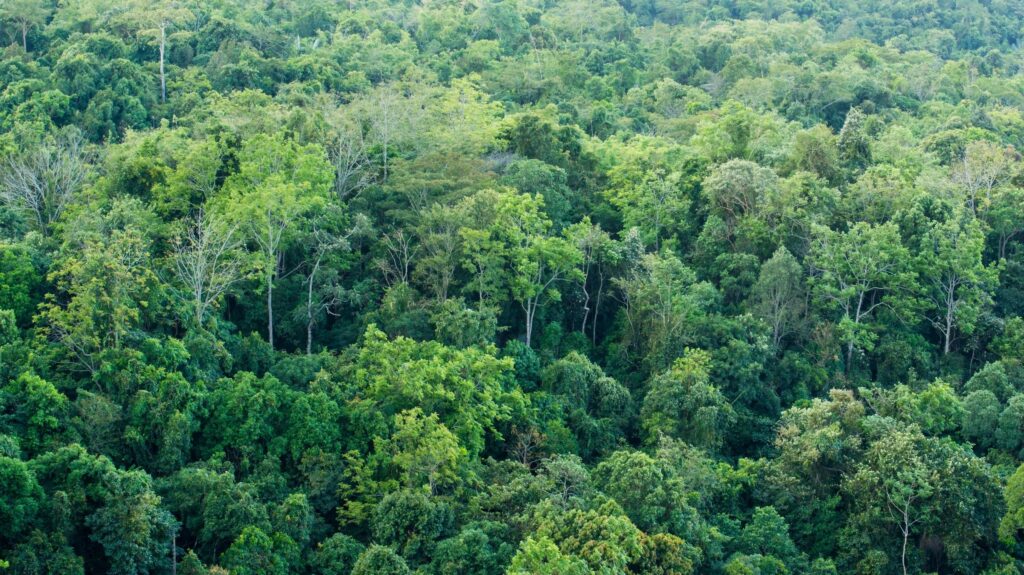 Hemp & Medicinal Cannabis
Entering the Medical Cannabis and Hemp market in 2013, this venture quickly learned that success required full control over every aspect, from seed to product distribution. To navigate market volatility, they've built an internally regulated system that handles everything from cultivation to security.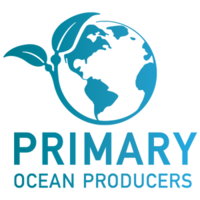 BioFuels and Food Supply
Primary Ocean Producers is working on an ambitious project to meet more than 10% of the world's seafood needs. Utilizing patented technology for offshore aquaculture, they aim to cultivate macroalgae and finfish in international waters, thereby creating a circular, sustainable ecosystem. This venture represents a blend of cutting-edge technology, environmental responsibility, and food security.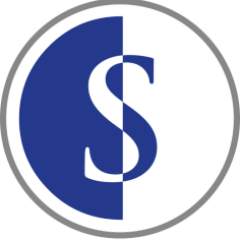 The Power Of Sound
SonoCoin presents a novel take on cryptocurrency by using digitally encrypted audio files to facilitate transactions on its native blockchain. The technology employs a Proof-of-Stake (PoS) protocol for verification and is designed to be device-agnostic and user-friendly. This flexibility makes SonoCoin highly scalable, and its compatibility with mesh networking technologies like Nodle promises robust solutions in connectivity, security, and data transmission.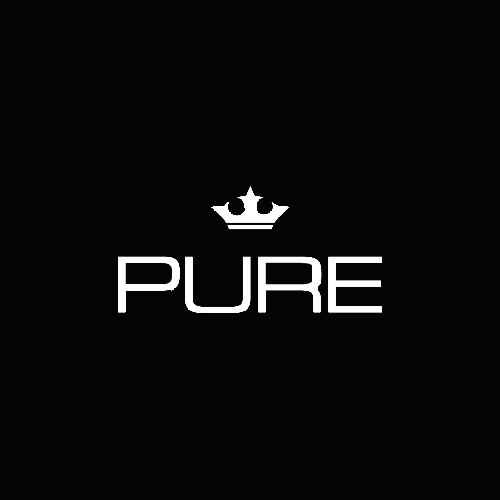 Production Studios
PURE MEDIA STUDIO specializes in producing and distributing feature-length documentaries and independent films. The studio operates with a micro-budget film strategy that is shaking up the industry, taking a transparent approach by providing specific accounting for each film and investor. They handle all creative and operational aspects internally but may collaborate with external agencies for specialized talent. PURE MEDIA owns all rights to its intellectual property, enabling multiple revenue streams.

People Investing In People
TurnCoin & TheXchange is a unique platform designed to help individuals achieve their dreams by essentially "listing" them like companies on a stock exchange. The platform allows friends, family, and fans to invest in someone's talent and passion, sharing in their journey and success. Built on the belief that everyone has a purpose and a dream, TheXchange aims to be a global stage for talent and a revolutionary tool for empowerment.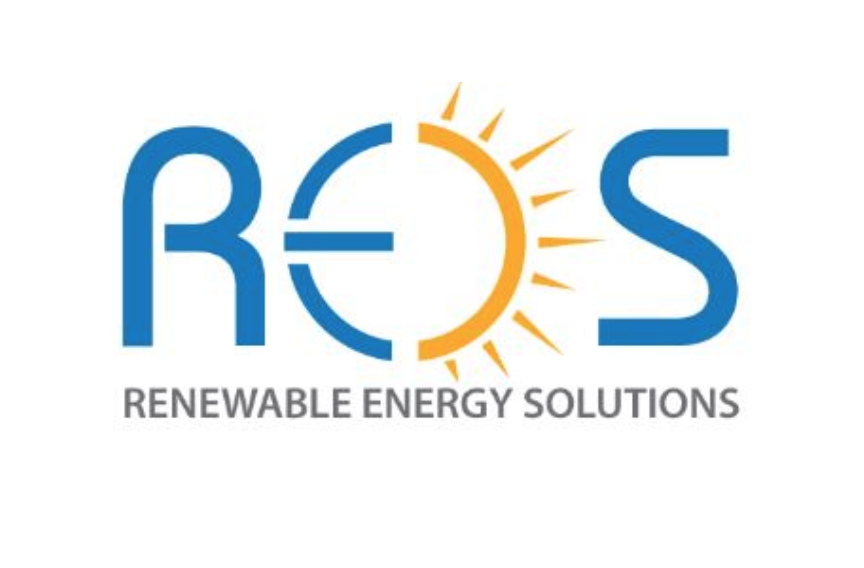 Renewable Energy & Building Materials with ENERGYGLASS™
ENERGYGLASS™ offers a revolutionary building integrated photovoltaic window system that is optically clear and provides both thermal performance and bomb blast resistance. Unlike traditional solar cells, the system's inorganic nano-technology does not degrade from IR. These windows can generate between 1-2 watts per square foot for up to 12 hours a day, and 3-4 watts at peak, depending on various factors. This energy can be fed back into the grid or stored, offering a unique Feed-In-Tariff opportunity to generate revenue or reduce energy consumption.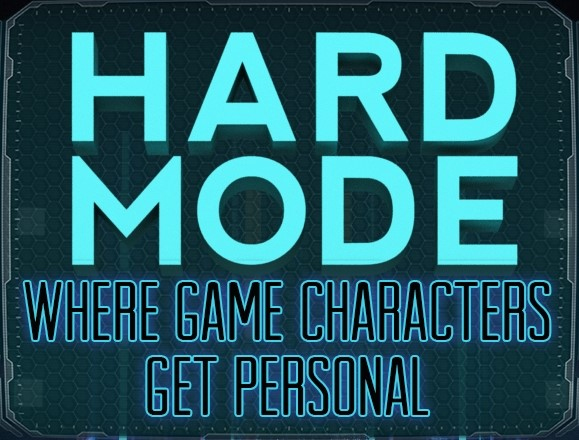 Esports
HardMode™ offers a unique platform where the world of video game characters comes alive. Hosted by former Playboy Playmate Pamela Horton, this show teleports game characters to a tech command center where they are interviewed in-depth. In addition, voice actors and game developers also make appearances to share insights. The show covers gaming news and features a "Heroes vs Villains" segment for face-to-face character conversations. Fans can engage in real-time through Skype, participating in a game of 28 questions with various rewards for the number of correct answers.

Hospitality
Focusing on revolutionizing the hospitality industry, our EV Hotels division partners with global flagships to implement cutting-edge technology and sustainable solutions. Our portfolio features the first tech-automated, crypto-friendly hotels equipped with over 20 smart devices per guest room. These hotels are managed by a comprehensive all-in-one property management system and enabled by contactless operations software, taking the guest experience to the next level. Designed for seamless integration with our existing hospitality partnerships, EV Hotels is setting new standards in comfort, convenience, and sustainability for travelers worldwide.

Retail & Branding
Our Retail & Branding division is geared toward maximizing profitability by tying in with our music, TV, film, and media ventures. The P.A.D.S. concept we employ directs on-demand interest in our content towards transactions involving either physical or digital commerce. We emphasize the creation of high-quality products or services as a cornerstone for success.

Charity in Music
Feed Your Mind Music, founded by Matt Jameson, aims to foster community development by encouraging constructive leisure activities centered around music education for youth. We amplify this mission through our media division, not just raising awareness but also creating revenue-generating opportunities for the music and content produced by these talented youngsters. This initiative strives to provide a safe and nurturing environment where children can learn and thrive.

Beauty and Personal Care
In the realm of beauty and personal care, Salon Professional Services, Inc. (AVEYOU Beauty Boutique) and FingerMates, Inc. are making their mark. Salon Professional Services operates under AVEYOU Beauty Boutique and offers a wide range of beauty supplies, focusing on customer service and rigorous product testing. FingerMates, Inc. specializes in nail care products and sells its range exclusively through Sally Beauty Co. Together, these companies provide a comprehensive array of beauty and personal care solutions.

Aviation and Charter Services
Star Jets International (OTC: JETR) specializes in aviation and charter services, offering a range of options to accommodate various travel needs. The company provides a flexible, global jet charter service that aims to secure the best aircraft value for clients, making air travel not just about reaching the destination, but also about the experience along the way.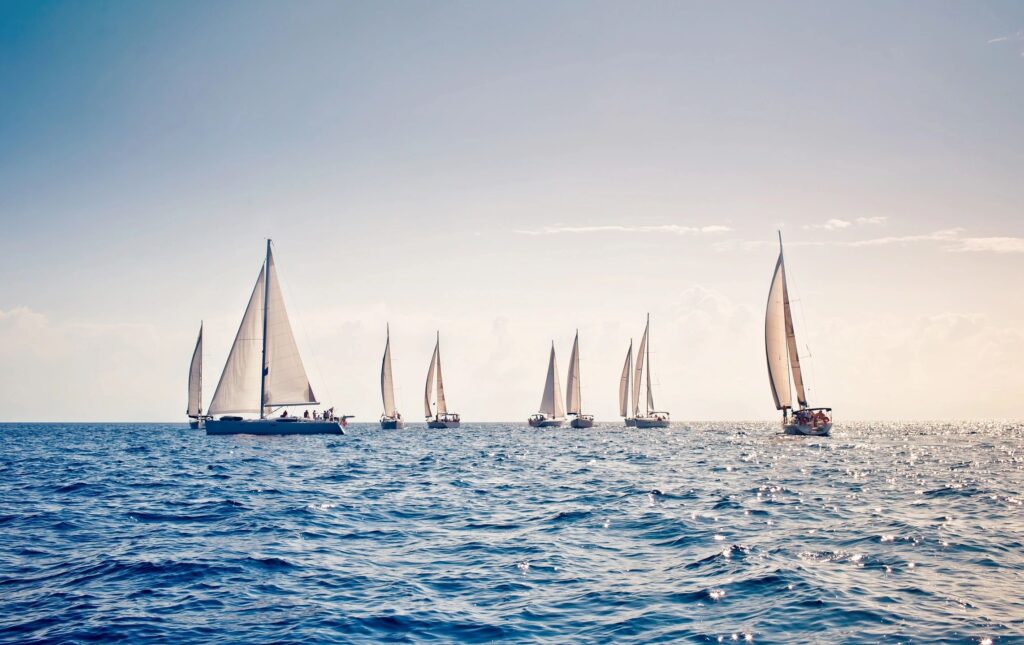 International Projects
Leveraging decades-long relationships with government officials, architects, engineers, and financial institutions, our International Projects division serves as a critical link in executing monumental projects around the globe. Our network is not only expansive but also naturally aligned with our objectives, enabling us to curate a pipeline of over 50 groundbreaking projects. This extensive portfolio positions us as a crucial player in advancing projects that promise sustainable returns for all stakeholders involved.

Network Partner
Our partnership with TREDIC Corporation is a testament to the serendipitous nature of business relationships, born out of unexpected encounters and mutual respect. TREDIC's global influence, professionalism, and credibility perfectly align with our own values and aspirations. Together, we anticipate embarking on impactful projects that will be newsworthy and beneficial for both parties, reinforcing our long-term friendship and business alliance.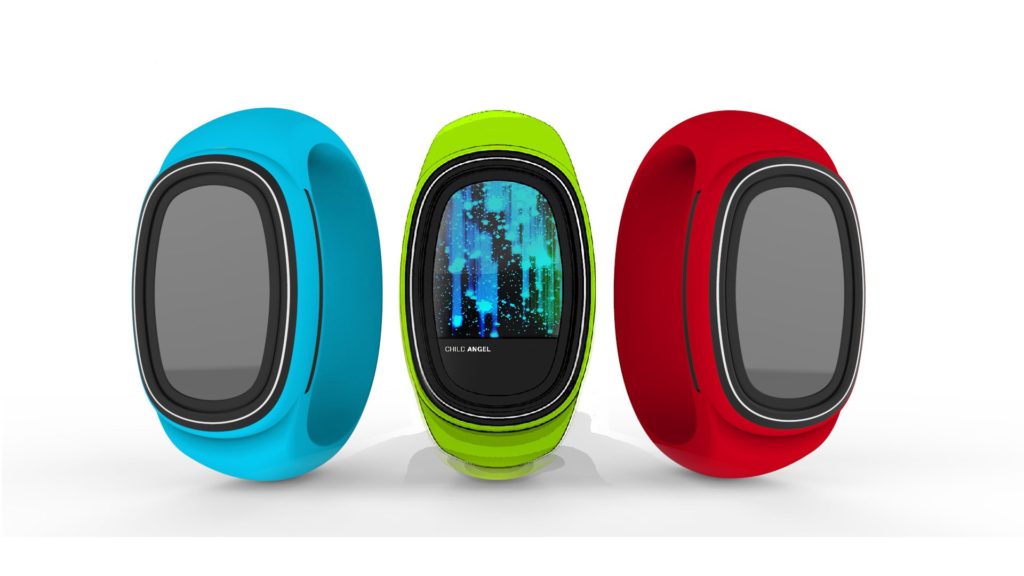 Life Saving & Location Based Technologies
Child Angel revolutionizes child safety with its cutting-edge location tracking device, designed through four years of R&D. Utilizing a mix of GPS, GSM, BLE, and Wi-Fi technologies, Child Angel offers reliable location monitoring and is the first wearable tech to feature Intel Technology. The innovation doesn't stop at child safety; the technology has been extended to other sectors like pet and elderly care, marking its versatility and broad application.

Digital Asset Management & Creative Empowerment
Starchive aims to redefine the way creatives manage and interact with their digital assets. Moving beyond traditional storage solutions, Starchive provides a tailored, user-friendly platform for organizing and accessing digital resources. Built with the creative professional in mind, Starchive integrates seamlessly into EIE's transformative ecosystem, offering a more equitable and efficient way for creatives to handle their digital assets. This revolution in digital asset management promises to empower creatives, enabling them to focus more on their art and less on administrative tasks.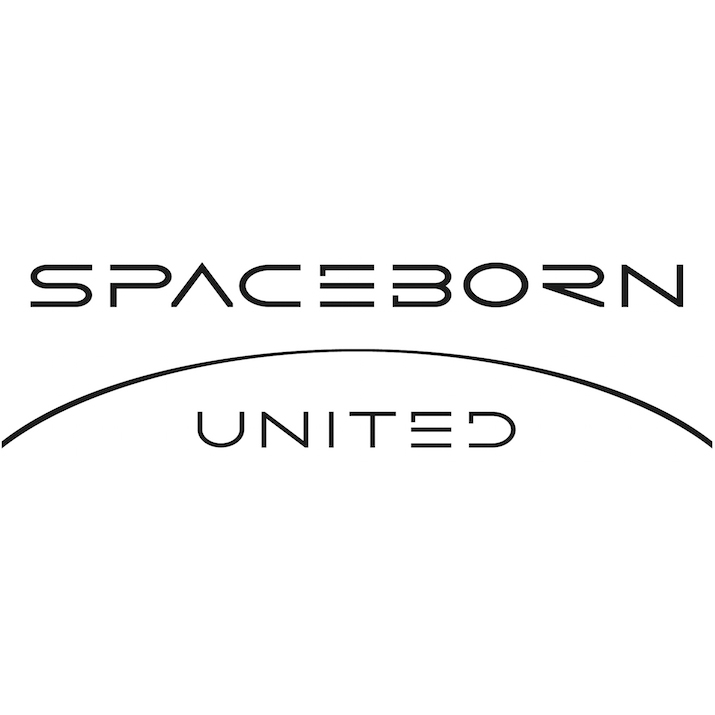 Space and Biotechnology
SpaceBorn United is pioneering the biotechnological frontiers of human reproduction in space. With timelines set for safe-guarding human 'Seeds-of-Life' by 2021, enabling conception by 2023, and actual childbirth by 2028, the company is stepping up as humanity eyes colonization of the Moon and Mars. These efforts serve as contingency plans for challenges like global warming, overpopulation, and rising extinction rates on Earth. By researching and facilitating conditions for human reproduction beyond Earth, SpaceBorn United aims to make space colonization a sustainable endeavor.

Fine Dining & Experiences
A stalwart in New York City's gastronomic scene, Le Cirque, established by the charismatic Sirio Maccioni, has been synonymous with luxury dining for over 40 years. Housed in the Bloomberg Building on East 58th Street, the restaurant merges food, art, and fashion in a modern, circus-themed setting. Beyond its star-studded clientele, Le Cirque has also been a launching pad for some of the world's leading chefs, confirming its status as a culinary landmark.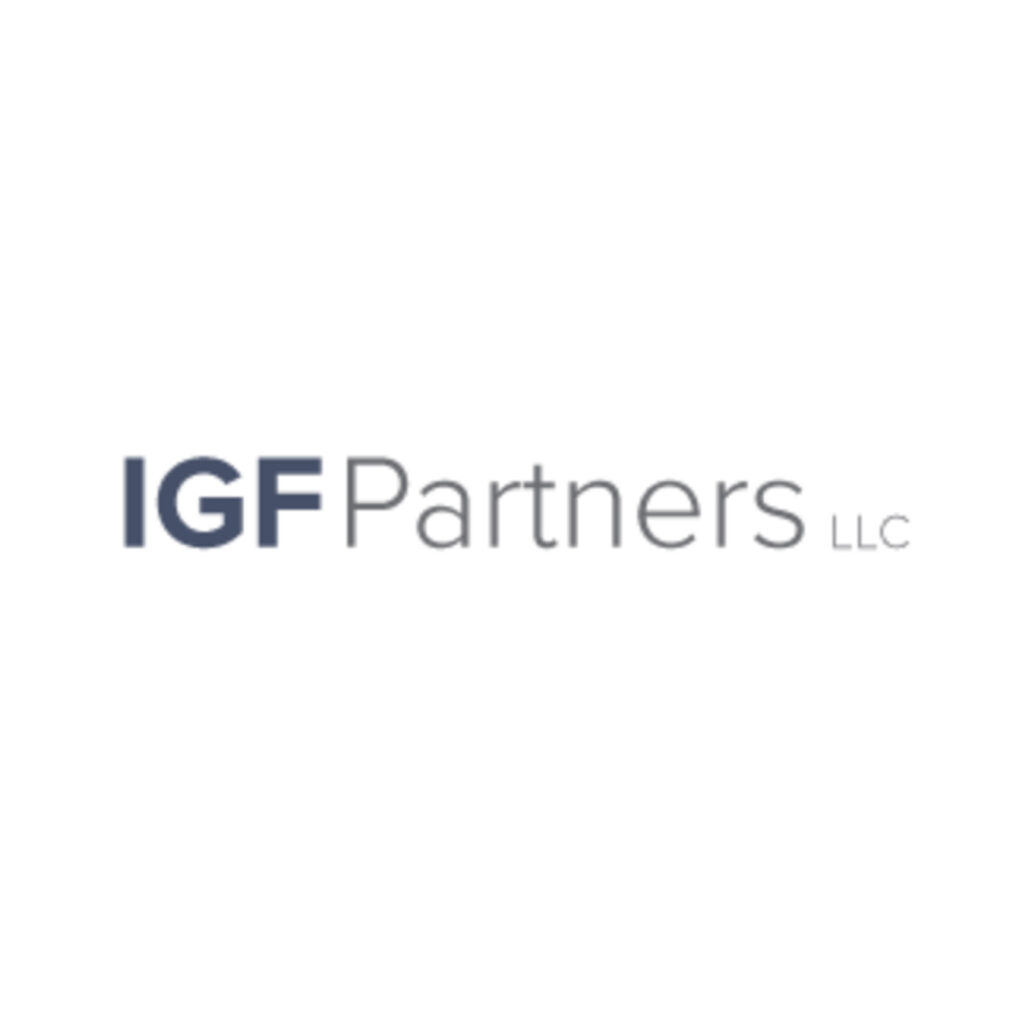 Real Estate Acquisition Fund
IGF Partners specializes in Triple Net Leased (NNN) commercial real estate, offering investors dependable monthly income with over 6% annual returns. Focusing on properties leased to creditworthy companies like Verizon and CVS, the fund assures low risk and wealth preservation. The investment strategy involves a disciplined due diligence process, emphasizing diversification and growth potential, making it an attractive alternative to traditional stocks and bonds, especially in a low-yield environment.

Medical Devices and Technology
STARK Industries aims to revolutionize global healthcare by fostering a collaborative ecosystem involving individuals, universities, and government agencies. The company is committed to innovating and developing new medical devices and systems that enhance the quality of life. By leveraging a network of investors, producers, and consumers, STARK Industries is positioned to connect groundbreaking medical technologies with the people who can benefit from them the most.
You never get anywhere in life if you do not go after it, or at least ask. So here's your chance…