Bridging Industries and Building Value Together
At Esposito Intellectual Enterprises, LLC., we pride ourselves on our industry-agnostic approach, recognizing that innovation and opportunity know no bounds. Our diverse portfolio spans a wide range of sectors, encompassing companies at various stages of their growth journey. Central to our ethos is the belief in shared prosperity: by pooling resources, knowledge, and expertise, we amplify the potential of each individual entity. This collaborative model not only fosters synergistic growth but also crafts a tapestry of interconnected opportunities, creating holistic value across our entire portfolio.
Our Holdings/Partnerships:
Esposito Intellectual Enterprises is proud to be working with: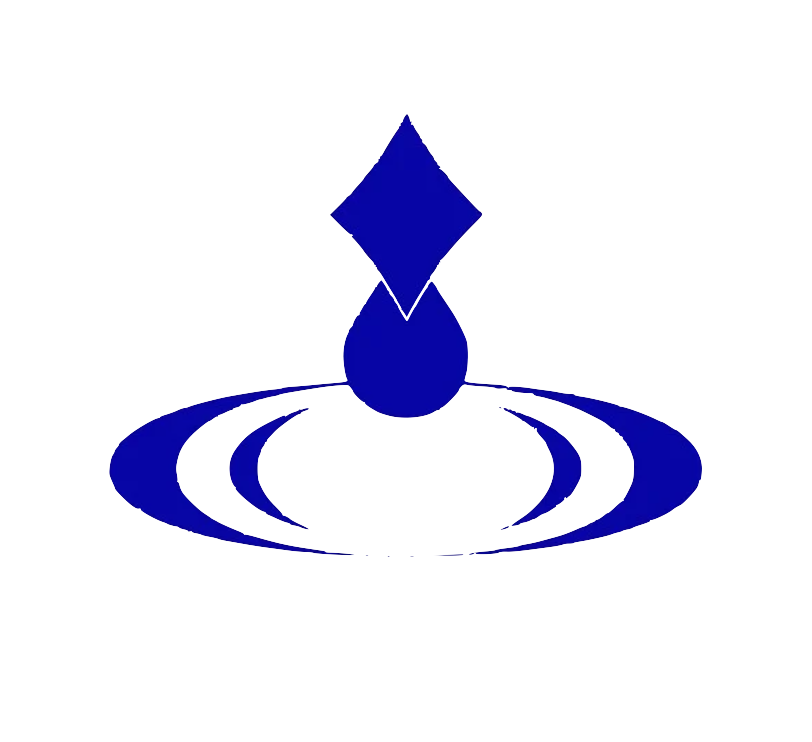 Diamond Lake Minerals, Inc.
Conglomerate Specializing in Digital Securities and Diverse Sectors
Diamond Lake Minerals Inc. (DLMI) is not your typical conglomerate; it's a modern, multi-industry powerhouse with a unique focus on digital securities. Operating in a myriad of sectors such as technology, healthcare, environmental sustainability, and entertainment, DLMI aims to redefine the conglomerate model for the 21st century. At its core, the company's mission is to create a vertically integrated ecosystem where all holdings support and feed each other, resulting in high earnings, high profitability, and shared profits with shareholders.
DLMI's strategic focus on digital securities serves as the glue that binds its diverse sectors. The global digital securities market is expected to grow exponentially, from $10 billion in 2022 to a staggering $1 trillion by 2028. This presents a golden opportunity for DLMI to leverage its expertise in blockchain technology and digital securities to create a secure, transparent, and efficient financial infrastructure that can be integrated across its various business segments.
The company's competitive edge lies in its commitment to vertical integration, allowing it to control every facet of the value chain in its digital securities operations. This translates to operational efficiencies and cost reductions. Moreover, DLMI boasts a robust team of seasoned professionals with a deep understanding of the digital securities market, adding credibility and capability to its operations.
In summary, DLMI is exceptionally poised for success in the rapidly growing digital securities market and beyond. Its well-defined mission, focus on vertical integration, and culture of innovation provide it with a distinct competitive edge in a market ripe for disruption.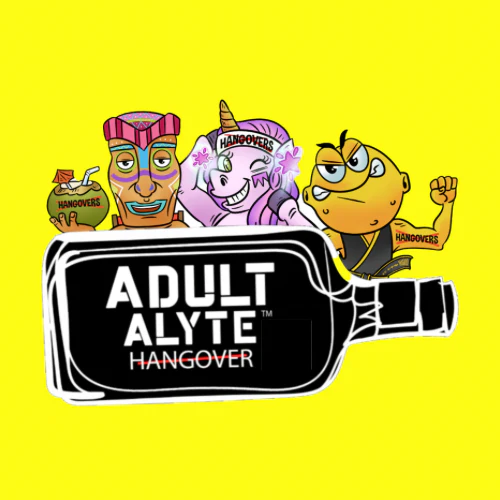 ADULTALYTE
Hangover Relief Solutions
Adultalye is a brand offering scientifically formulated hangover relief solutions with Dihydromyricetin to counteract alcohol's effects and promote faster recovery for consumers.

Starchive
Digital Asset Management
A platform offering tailored digital storage and organization solutions for creative professionals, with a focus on user-friendly asset management.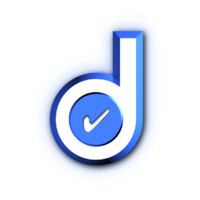 TeamChecked
Digital Media and Entertainment Agency
TeamChecked is a tech-driven agency that specializes in forging partnerships for creators and artists, overseeing merchandise ecosystems, orchestrating events, and supporting music careers, boasting a network of over a billion followers.

Your Home Digital, LLC
Media & Advertising
A media agency offering a free streaming platform with a variety of programs and specialized in OTT-streamed advertising and IP marketing strategies.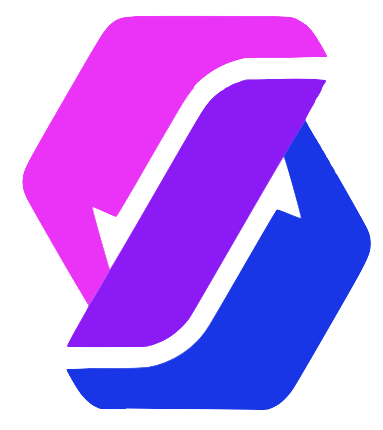 Silicountry valley
Technology
Silicountry Valley is a movement aiming to transform Nashville into the "Silicon Valley of the South," merging the city's rich musical heritage with modern technology and AI innovations in the tech industry.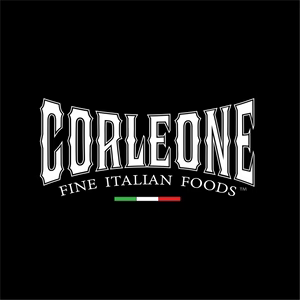 Corleone Fine Italian Foods
Fine Foods & Culinary Experiences
Corlone Fine Italian Foods delivers an authentic Italian culinary experience, bolstered by Gianni Russo's legacy and a unique integration of traditional recipes, exclusive music, and direct ties to the Marlon Brando Estate.

LODE
Financial Services & Blockchain
A company offering digital financial solutions backed by precious metals like silver and gold, utilizing stablecoin technology.

Fashion Icons
Fashion & Technology
A company at the intersection of fashion and technology, promoting a more inclusive luxury culture while also safeguarding patented and trademarked inventions.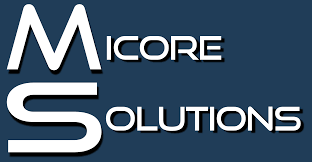 Micore Solutions
Holdings and Investment Management
Micore Solutions Group co-owns and represents diverse projects and intellectual property worldwide, offering infrastructure and strategic growth support for investable and licensable opportunities.

Italeau
Luxury Footwear
Italeau crafts luxurious, water-friendly footwear in Italy, combining traditional artisan methods with ethical practices, while also providing clean water access to people in developing countries.

FreeWater
Beverage and Philanthropy
FreeWater Inc. revolutionizes advertising by using premium spring water bottles as QR-code integrated media, with a portion of each sale dedicated to solving the global water crisis.

Old North State League
Sports
Old North State League is North Carolina's largest Summer Collegiate Baseball League, committed to player development and community engagement across 14 teams statewide.

The Players League
Sports
The Players League, based in St. Petersburg, Florida, is revolutionizing American baseball by fostering unity among leagues, prioritizing player health and development, and scaling teams as large sports entertainment businesses through strategic partnerships.

MindKix Labs
Blockchain & Creative Services
A collective of award-winning professionals offering end-to-end solutions in Blockchain, Metaverse, Gaming, Cinematics, and NFTs, aimed at helping both newbies and veterans understand and capitalize on Web 3.0 technologies.

MG Collectibles and Toys
Collectibles & Entertainment
A company originally focused on resale, MG Collectibles and Toys has expanded its business by striking a deal with Warner Brothers in 2021 to create and distribute their own licensed collectibles featuring iconic characters like those from Looney Tunes and Scooby Doo.

QUAD Entertainment
Film & Media
Led by experienced Hollywood professionals, the company specializes in producing low-budget but high-quality commercial films featuring today's biggest social media influencers in genres like Horror, Comedy, and Romance, aiming for high box office returns.

Wedo
Online Business Services
A platform designed to empower entrepreneurs, coaches, teachers, and personal trainers by providing an all-in-one app that includes features like chat, video, payments, banking, and invoicing, aiming to make business operations seamless and efficient.

SmartPitch LLC
Sports Technology
Provides a smartphone app that functions as a pro-level precision speed gun, offering an affordable alternative to expensive radar guns.

XRPayNet
Financial Technology
Aims to create a global payment interface for consumer-to-business, business-to-business, and peer-to-peer transactions, suitable for stores and businesses worldwide.

FitNest
Fitness & Web3
A versatile brand with a focus on becoming a successful fitness entity in the web3/NFT space while bridging web2 brands to web3 through their technology and services.

EMIREX
Financial Services & Commodities
Based in Dubai, the company aims to provide a first-in-class Digital Commodities Exchange, focusing on tokenizing the $20 trillion per year commodities sector, and offers services like Tokenisation Advisory and Technology Platform.

MOJIS
Social Media & Decentralized Branding
Aims to be the first decentralized brand focused on inspiring and entertaining the community, encouraging emotional and creative expression while reviving a childlike sense of wonder.

NFID.io
Web3 & Identity Management
Focuses on offering true digital identity ownership through next-generation NFT and blockchain technology, allowing users self-sovereignty over their digital identity.

Harlem Standard
Distilled Spirits
Inspired by the Harlem renaissance and the Prohibition era, this brand crafts spirits using old techniques for the modern palate and connoisseur, emphasizing smoothness and refinement.

Metasport Arena
Gaming & Blockchain
A Barcelona-based Binance smart chain gaming platform that provides a virtual community within the sports and entertainment ecosystem, allowing users to play, create, own, and govern while earning native SAM tokens.

Zappy
Mobile App & Data Monetization
A gamified mobile ecosystem targeted at Gen Z, Zappy allows users to monetize their data through watching video content, sharing thoughts, learning about data rights, and engaging in mini-games, aiming to create a transparent, win-win exchange between users and brands.

NFT Today Magazine
Media & Journalism
An international media publication that covers the latest news and trends in the NFT, cryptocurrency, and blockchain sectors.

ChainTech Labs
Blockchain Technology
Based in Dubai, UAE, ChainTech Labs is a comprehensive blockchain lab that focuses on fractionalized ownership, decentralized power, and wealth distribution, creating Dapps for government and enterprise clients, managing large NFT communities, and pioneering in tokenization and smart contract innovation.

Major League Polo, MLP World Series of Polo
Sports & Entertainment
Established in 2000, the World Series of Polo is a championship event featuring co-ed teams from the U.S. Women's and Men's Polo Federations. The league operates in 16 cities and aims to be the first co-ed pro sports league in the U.S., offering license agreements to 16 official All-Star Co-Ed Pro Polo teams.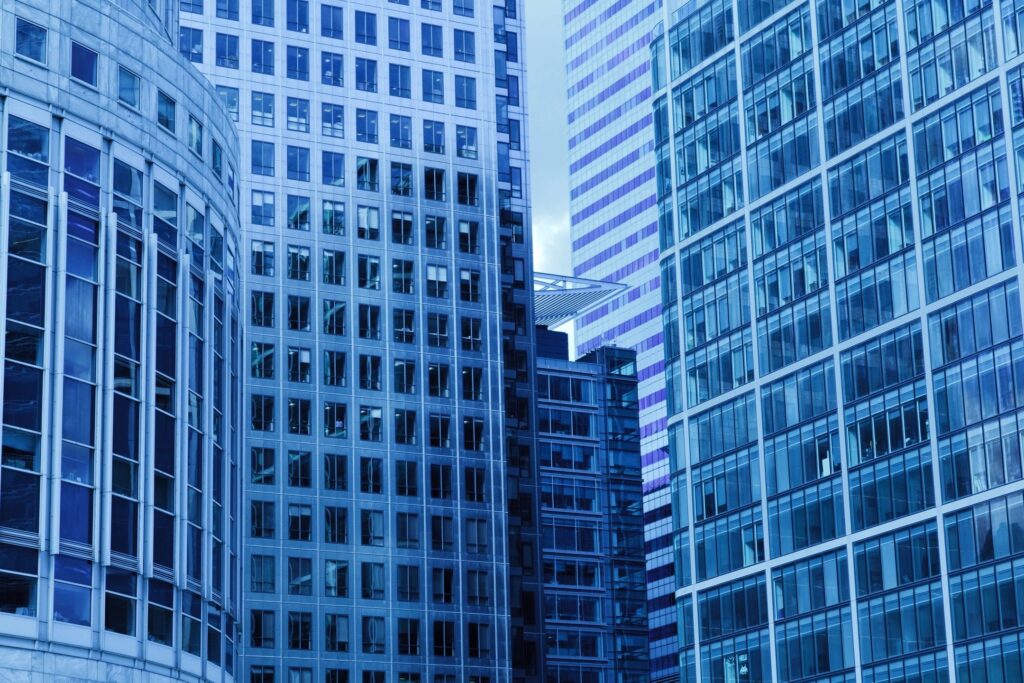 FRiDGiTS
NFT & Blockchain Technology
Spearheading strategies to revolutionize the food industry by creating 10,000 unique food NFTs on the Ethereum blockchain, aiming for long-term community engagement and market growth.

MetaLife Social
Metaverse & Web 3.0
Co-founding a decentralized Web3.0 Metaverse platform that empowers users to socialize, build, work, play, and earn, with a focus on user-owned economies supported by decentralized infrastructure.

Copernic Space
Space Economy & Blockchain
Utilizing innovative technologies to scale up the commercialization and financing of the space economy, facilitating the management and monetization of digital space assets through a blockchain-powered marketplace.

IPXYZ, Inc.
Music, Entertainment & Blockchain Technology
Founded to ease creators into the Web3 era by decentralizing intellectual properties, leveraging industry-leading expertise in music, entertainment, and blockchain technology.

BAPES (BAPESCLAN)
Metaverse & Crypto Investment
A metavestor club that exclusively invests in crypto-native companies, offering its members ownership in collectively-chosen investments and VIP access to a virtual clubhouse in the metaverse.

FutureCoin
Cryptocurrency & Blockchain
Aims to establish a more stable and promising virtual coin backed by multiple projects, offering unique features like dividends for coin holders and cross-chain interoperability.

EV HOTEL
Hospitality & Technology
The first tech-automated and crypto-friendly hotel featuring over 20 smart devices per guest room, managed by an all-in-one property management system and contactless operations software.

Life Cube Inc.
Emergency Shelter & Technology
Specializes in instantly deployable, off-the-grid shelters equipped with power and unique features like hard-surface floors, targeting military, emergency response, and recreational markets globally.

KissCam LLC
Entertainment & Sports
An internationally recognized brand that transforms fan engagement at live events through a mobile app, offering arenas new revenue streams and sponsor placements.

Chicago Digital Holdings, Inc.
Financial Technology
A secure and high-performance digital asset exchange platform aiming to establish a transparent and regulated marketplace for multiple digital asset products.

Findaspot
Technology & Mobile Apps
A global platform that uses patented technology to recommend meeting locations based on participants' interests and locations, seamlessly integrating into existing apps for a better user experience.

The Stars Foundation
Nonprofit & Global Development
A Nashville-based organization striving to fulfill the UN's Sustainable Development Goal #2 by eradicating hunger and poverty, while also supporting orphans through annual campaigns and partnerships.

Bitfury Surround
Blockchain & Music Industry
A cutting-edge company providing blockchain and AI solutions to improve artist and IP owner economics by enabling secure and efficient copyright asset management in the music and entertainment industry.

Plagood
Entertainment & Synthetic Media
A next-generation synthetic media platform with an iOS app that allows users to swap themselves into their favorite music videos, merging user-generated content with existing media for a personalized entertainment experience.

SOMOS
Healthcare & Genomics
A trailblazing biobanking and ancestry service focused on democratizing health solutions for underrepresented Latin American populations, enabling access to tailored drug treatments and better health outcomes.

20 Worlds
Film & Media
A global event dubbed the "World Cup of Film," which invites public participation in producing twenty feature films from around the world, aiming to promote cultural diversity and invest in localized creative economies in alignment with UNESCO's goals.

Pony Up!
Online Gaming
An online platform offering classic skill-based games with a unique time-limit feature, known as "shot clocks," where users can challenge friends to win cash.

One Golden Nugget
Wisdom Sharing / Social Media
A global platform dedicated to collecting and sharing valuable life lessons and wisdom through individual contributions, aiming to create a repository of 'golden nuggets' of advice.

CENTRED Wellness
Travel Wellness
Founded by nomads, entrepreneurs, and travelers, CENTRED aims to revolutionize travel by offering curated experiences that put health and wellness at the forefront, especially in a post-pandemic world.

MAXIUS Beauty
Beauty & Personal Care
Led by a veteran in the beauty industry with a background in science and engineering, MAXIUS Beauty aims to create hair care products and styling tools that reduce styling time while delivering professional-quality results, with a special focus on product development and global brand expansion.

GlossWire
Beauty and Fashion Technology
A global marketplace connecting beauty brands with consumers, offering real-time insights and organic discovery. Partnered with Fashwire for consumer behavior data.

LockedBrands, LLC
Smart Storage Solutions
Texas-based company specializing in smart, consumer-friendly lockboxes for secure and practical home storage.

Vidar Licensing
Athletic Footwear Technology
Focuses on patented technology for sport shoes designed to improve lateral footwork across various sports.

Proxy42 Inc.
Augmented Reality Gaming
Building a world-scale AR platform for multiplayer games, merging virtual and real worlds for enhanced user experiences.

Box Fighting Championship (Kungarna)
eSports
A leading eSports organization known for hosting the Box Fighting Championship, a competitive arena that pits top talent against each other in weekly tournaments.

ESTV
Media & Entertainment
The nation's first 24/7 live esports channel, offering a broad range of live events, tournaments, and lifestyle content across various platforms.

Fanalyze, Inc.
Sports Tech
A fast-growing fantasy sports company that offers a unified platform for tracking and analyzing fantasy teams using specialized algorithms.

Boxabl
Construction Tech
An innovative construction company with a patented system for factory-built rooms, aiming to make building faster, cheaper, and more efficient.

HYPE Sports Innovation
Sports Tech
A global accelerator and incubator platform that nurtures startups in the sports technology and sports betting verticals, aiming to impact lives through the fusion of sports and innovation.
Heroes AG
Sports & Entertainment Merchandising
A publicly traded company specialized in fan merchandising, offering lifestyle products directly under the names of sports, music, and film stars, and leveraging licensing agreements with organizations like UEFA and the NBA.

Somnium Space
Virtual Reality
A persistent, social VR platform where users can buy virtual land, build or import objects, and monetize their virtual experiences, providing a limitless, reality-adjacent environment for users and brands alike.

FIT:MATCH
Retail Tech
A tech-driven platform that employs 3D scanning, AI, and machine learning to personalize apparel shopping experiences, aiding both consumers and brands by accurately matching shoppers with products that fit their biometric and style preferences.

Invisible Disabilities® Association
Non-Profit Organization Management
IDA is a 501(c)(3) nonprofit focused on supporting individuals and communities impacted by invisible illnesses and disabilities.

STARK Industries
Technology and Innovation
STARK Industries specializes in technological innovation, with a focus on healthcare and advanced diagnostics.

SongSecure
Music Technology
SongSecure offers a quick and affordable blockchain-based platform for copyrighting original music.

Paw City, LLC (Max & Wrigley)
Children's Entertainment and Education
Paw City, LLC produces STEM-focused educational and entertaining content for children through various mediums.

IGF Partners Realty, LLC
Real Estate Investment
IGF Partners Realty focuses on Triple Net Leased commercial real estate, offering investors dependable monthly income and limited risk with properties leased to creditworthy companies like Verizon and CVS.

Integrated Tech Apparel – ROAME
Motorcycle Apparel
ROAME specializes in technologically-advanced motorcycle shoes equipped with wireless turn signals and brake lights, aiming to increase road safety and visibility for riders.

Greenbox Robotics
Cannabis and CBD Retail Technology
Greenbox Robotics offers interactive touch-screen vending machines for cannabis and CBD products, aiming to simplify and personalize the purchasing experience for both new and returning customers.

Maxwell Telecare
Telehealth Services for Elderly Care
Maxwell Telecare provides specialized telehealth services to nursing homes, addressing urgent needs for specialty care and aiming to reduce unnecessary hospital transfers.

Pure Media Studio
Entertainment and Film Production
Specializes in producing and distributing feature-length documentaries and independent feature films with a unique business model aimed at transparency and accountability for investors

Wellness Matrix Group Inc
Health and Wellness Technology
A next-generation health and wellness platform providing personalized biometric data analytics and global industry research to improve quality of life and longevity.

TheXchange
Blockchain and NFTs
A multi-faceted blockchain platform aimed at revolutionizing fan interaction, sponsorship, and fundraising in various industries such as sports, art, and entertainment by allowing creators to issue standardized NFTs (VirtualStaX) in a secure, decentralized environment.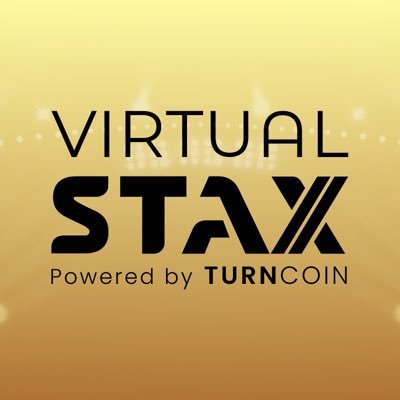 VirtualStaX
Digital Assets & Talent Monetization
VirtualStaX offers a pioneering exchange where individuals can monetize their talents and grow a dedicated fan base using blockchain-verified digital trading cards, catering to talents ranging from athletes to influencers, all through their platform StaX.app.

GameCo LLC
Gaming and Gambling
GameCo LLC is a pioneering company that combines video gaming and gambling elements to create the world's first Video Game Gambling Machines (VGM™).

SpaceBorn United
Biotechnology and Space Exploration
SpaceBorn United is a bio-tech and mission development company aiming to make human reproduction in space feasible, with the long-term goal of enabling human birth in space by 2028.

SOBER UP
Health and Wellness
SOBER UP is a health and wellness brand offering detox shots that support liver health and help prevent hangovers, initially launched through an Indiegogo campaign.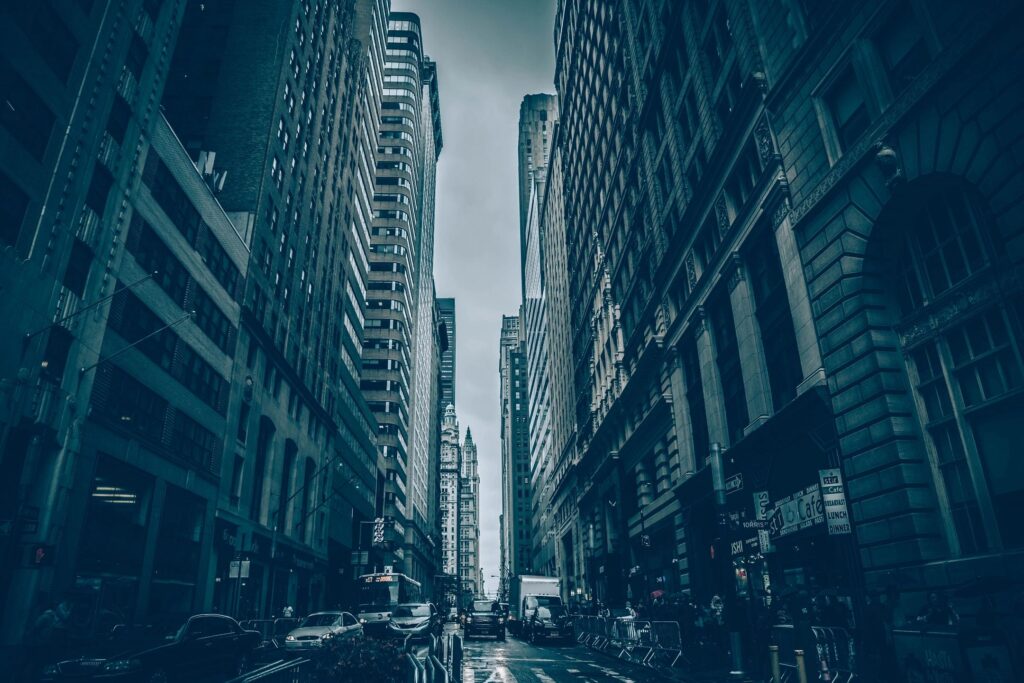 Blockchain Accountant Association
Accounting and Finance
The Blockchain Accountant Association provides a complete ecosystem for professionals in blockchain accounting, offering education, coaching, and certification opportunities in blockchain accounting and crypto taxation.

Le Cirque and Circo Restaurants
Hospitality and Fine Dining
Founded by Sirio Maccioni, Le Cirque and Circo Restaurants are iconic New York establishments that have been industry leaders in fine dining and hospitality since 1974, serving celebrity clientele and being a launching pad for renowned chefs.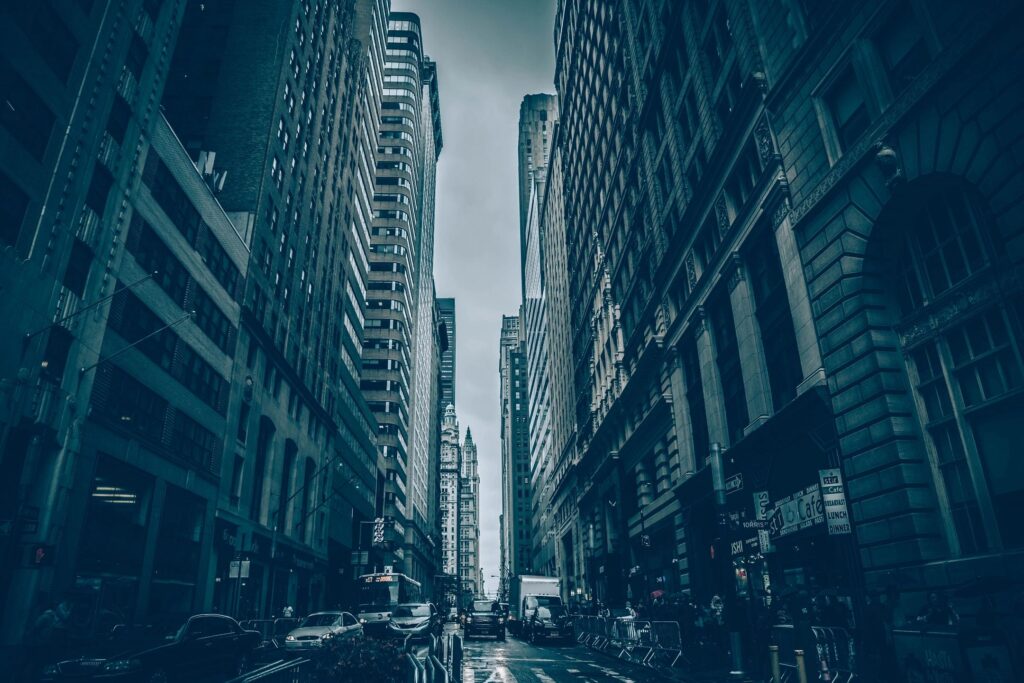 NEON & CO.
Beauty and Personal Care
With more than 20 years of experience in the beauty industry, NEON & CO. is focused on becoming a household name in beauty products, leveraging global distribution and strategic capital to aim for a $200 million USD brand valuation in 24 months.

Devour
Food Technology
Devour offers a web3-enabled restaurant platform that connects fans and brands to restaurants, accepting crypto payments and offering exclusive rewards and experiences through NFTs.

A+ (Plus) Media, Inc.
Media and Entertainment
Focused on the Chinese market, A+ (Plus) Media, Inc. is a BVI company established by senior American media executives engaged in various ventures including film and television production, AR/VR technology, and mobile internet cloud media project operations.

The Original Fit Factory Ltd (TV.FIT)
Health & Wellness
TV.FIT offers affordable solutions for mental, physical, and spiritual wellness through online platforms and strategic partnerships.

RStudio by RONI STRETCH
Art & Culture
RONI STRETCH studio collaborates with the eponymous world-renowned artist to promote his works and expand his reach globally.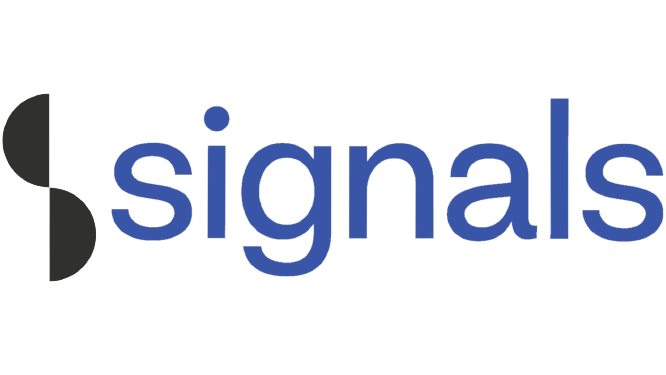 Signals
Healthcare & Wellness
Signals Health leverages over four decades of research in Resonant Molecular Signaling (RMS) to create tablets infused with energetic signals, aimed at supporting the body's natural ability to return to balance and well-being.

Lifestylepanel
Technology & Hospitality
Lifestylepanel aims to be the first choice in providing digital solutions for guest services in various accommodation settings, extending to hospitals, aged care, and even remote facilities, through its integrated platforms and range of products and services.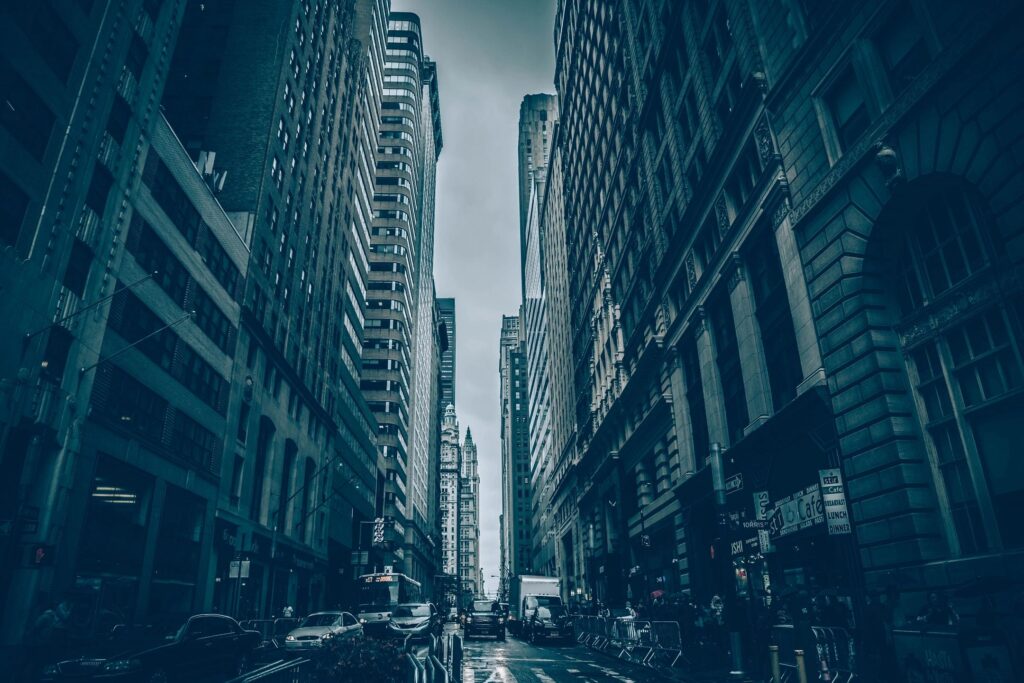 Chloe Rose Swimwear
Fashion & Apparel
Chloe Rose Swimwear is a growing swimwear brand that leverages strong financial and operational strategies to scale, aiming to become one of the market leaders in the swimwear industry.

SonoCoin
Cryptocurrency & Digital Payments
SonoCoin is a unique cryptocurrency that operates using digitally encrypted audio files and aims to make peer-to-peer value transfer as user-friendly as PayPal.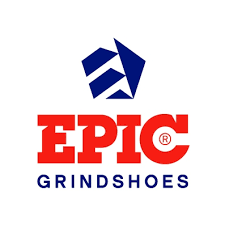 Epic Grindstones
Sports and Footwear
Epic Grindshoes transforms everyday footwear into a versatile tool for grinding, seamlessly integrating with activities like walking, skateboarding, and parkour.

Omega Strategic Solutions, LLC
Consulting & Strategic Partnerships
Working alongside Dr. Marc O Griofa, Omega Strategic Solutions offers consulting services and aims to ensure the success of its extensive list of clients and partners through strategic growth.

Primary Ocean Producers
Aquaculture
A company dedicated to sustainable seafood production with an aim to be a major supplier of seafood globally within the next 50 years.

Child Angel
Child Safety & Wearable Technology
Based in London, Child Angel is revolutionizing child safety by offering the first Intel-powered smartwatches designed as child location trackers.

Nodle
Internet of Things (IoT)
A global company that provides the world's largest Wireless Bluetooth Network for IoT, aiming to disrupt traditional supply-chain logistics and smart city infrastructures.

TREDIC Corporation
Real Estate & Infrastructure Development
A U.S.-based company specializing in real estate, infrastructure, and socio-economic development and investment, offering strategic advisory services.

Star Jets International (OTC: JETR)
Aviation & Charter Services
A global jet charter service company providing clients with flexible options to secure the best aircraft at the best value for various travel needs.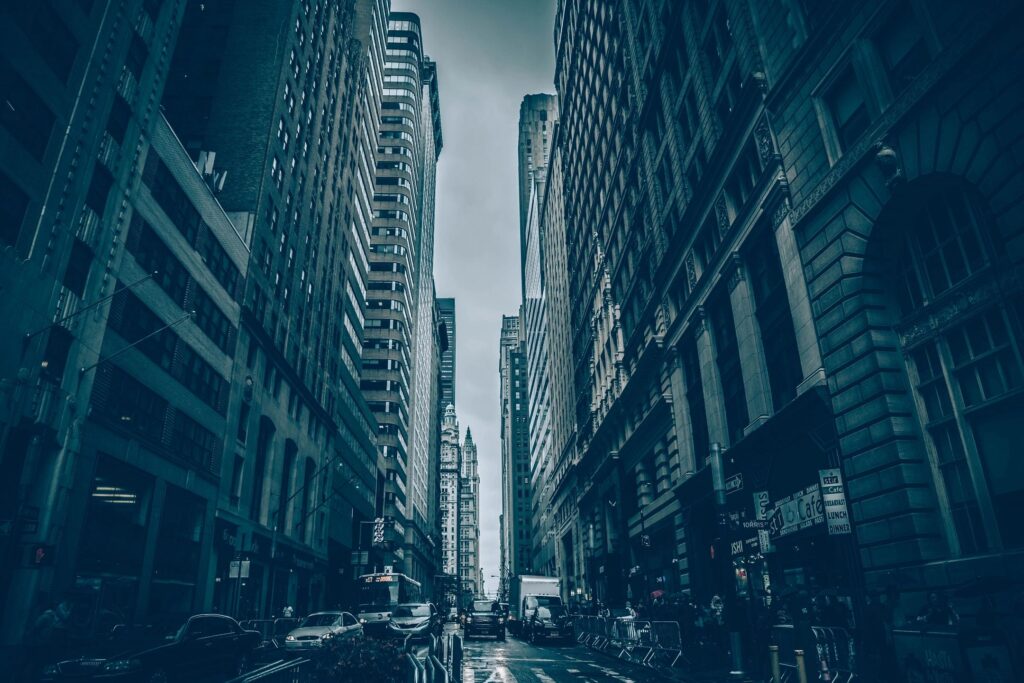 Realife Co
Apparel
Based in Belmar, New Jersey, Realife Co focuses on entering and gaining market share in niche apparel spaces by leveraging unique experiences and resources.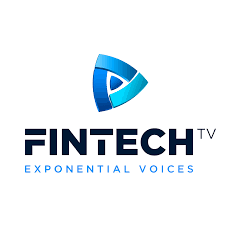 FINTECH.TV
Financial Media and Broadcasting
FINTECH.TV is a pioneering global media platform that delivers real-time insights and analyses on finance, blockchain, technology, sustainability, and impact investing from its flagship studios located at the New York Stock Exchange, Abu Dhabi's ADGM, and other leading financial centers.

HWH – Hardway Holdings (Makers of O-Craps!)
Gaming & Entertainment
A global distributor that links bingo ball lottery style play with interactive versions of traditional casino games, including their unique game, O-Craps!

AugThat – Interactive Augmented Learning
Education Technology
AugThat provides an augmented reality-based educational platform that enhances student engagement through 3D models, virtual environments, and interactive lessons, with a presence in 260 schools across 36 states and multiple countries.

Feed Your Mind Music
Non-Profit / Music Education
Based in Brooklyn, New York, Feed Your Mind Music offers a no-cost afterschool music program for underserved children and teens, partnering with schools and community organizations to provide professional instruction and creative outlets.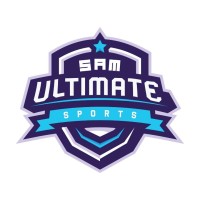 SAM Ultimate Sports
Fantasy Sports & Cryptocurrency
SAM Ultimate Sports revolutionizes the Fantasy Sports landscape by offering digital asset ownership of players, franchises, and draft rights, enabling participants to not only manage but also truly own and trade their assets using a unique cryptocurrency asset-driven platform.

Garbeat
Smart City Solutions / Environmental Technology
With offices in Copenhagen, Denmark, and the U.S., Garbeat aims to offer affordable and easily implementable solutions for improving city infrastructure with a focus on saving time, money, and the environment.

BT ENTERTAINMENT
Music and Entertainment
BT ENTERTAINMENT is a full-service music and entertainment company that collaborates with various industries and recently signed a joint venture deal with Universal Music Publishing and Grammy-winning producer David Foster.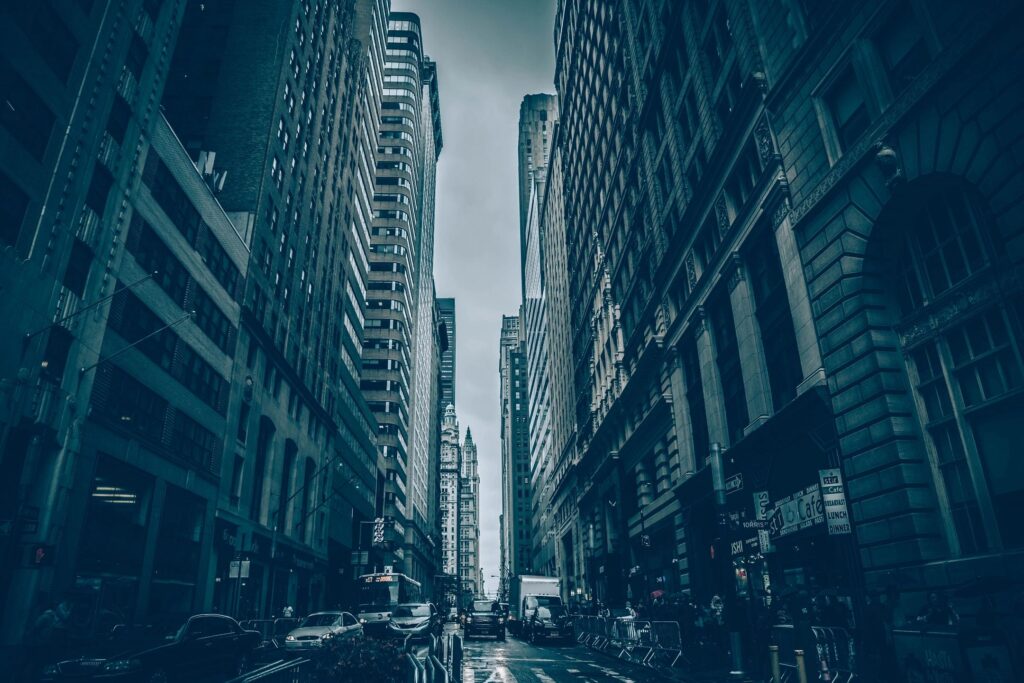 Seequ, Inc.
Technology
Seequ, Inc. focuses on creating a tool and platform that aims to bring shareholder value, growth, and sustainability, and is poised to be used by millions globally.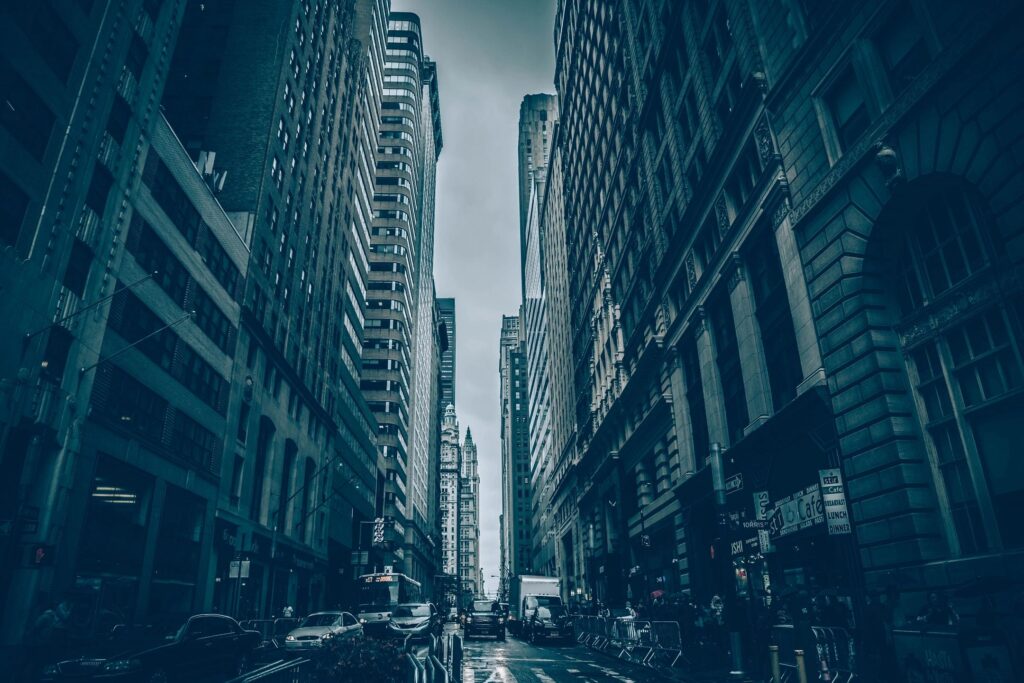 Gatsby Entertainment / KOHN
Music and Entertainment
Gatsby Entertainment, featuring the act officially known as KOHN, is an emerging musical group that has gained recognition as one of the top 25 rising stars by Macy's and iHeart Radio and is preparing for a full-length album release.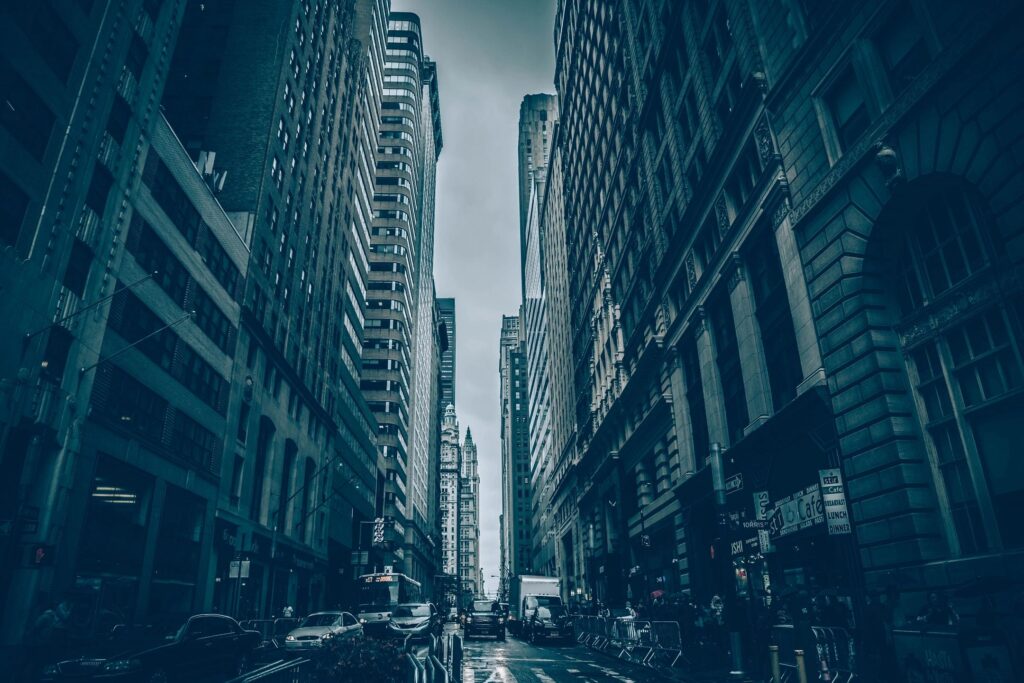 Salon Professional Services, Inc. (AVEYOU Beauty Boutique)
Beauty and Retail
Salon Professional Services, operating under AVEYOU Beauty Boutique, is a beauty supply company with a wholesale division serving over 5,000 salons, spas, and beauty boutiques throughout New Jersey, focusing on customer service and extensive product testing.

aQtivity
Social Media Analytics
A platform that quantifies and ranks your social interactions on Facebook, offering rewards based on your level of activity.

paybaQ, Inc.
Financial Technology
A platform designed to document and facilitate personal microloans, while also assigning Generosity and Responsibility ratings to users.

Reign Together
CBD and Beauty Industry
With two decades of experience in beauty, Reign Together aims to become a multi-million dollar CBD brand focused on shared self-care experiences for couples, utilizing natural ingredients to enhance time spent together and support healthy skin.

FingerMates, Inc.
Beauty and Personal Care
A company specializing in nail care products, exclusively sold through Sally Beauty Co.